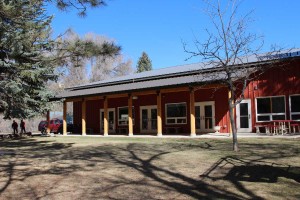 Inside the facility you will find the perfect space for weddings, reunions, retreats, conferences, fundraisers, parties and gatherings of all sizes. Facility rental includes the use of 10 round tables, 20 rectangular tables and 400 chairs. The Center also has a built in sound system with speakers located throughout the main room. The system comes with the use of microphones and a CD player. You may wish to bring your I-Pad or I-Phone to hook up so that you may play your pre-recorded music. An LCD projector is available for an additional fee. There is a large drop down screen that makes slide shows or movies enjoyable for all your guests. A portable stage can be set up for your event. The stage is made in four foot square sections and can be erected in a variety of configurations.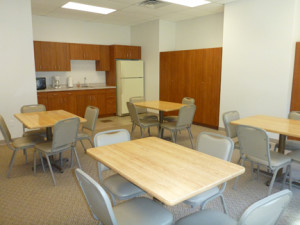 We have a full service commercial kitchen with two ovens, a six burner stove top, a griddle, refrigerator/freezer and sinks. Serving dishes and silverware are also available with the use of the kitchen.
Our smaller meeting room will comfortably seat 25 people. It is equipped with a television and DVD player for your use. The meeting room has limited kitchen facilities (refrigerator and sink). The four top tables are great for break out groups and game playing, or rearrange them for a larger meeting. The wonderful views of the river and hillside help make any meeting more enjoyable.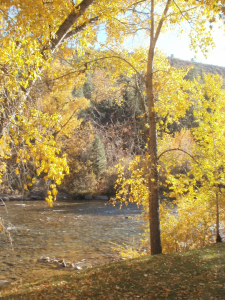 The main room will easily seat up to 300 people. With its high ceiling and natural light, it is welcoming and warm. Speakers are located throughout the room so large crowds can easily enjoy the event. The main room can be partioned into two separate rooms. This is a wonderful feature for a wedding or conference. The event can take place without the guests viewing the kitchen. Once the main event is over, the partition is easily opened for lunch or dinner.