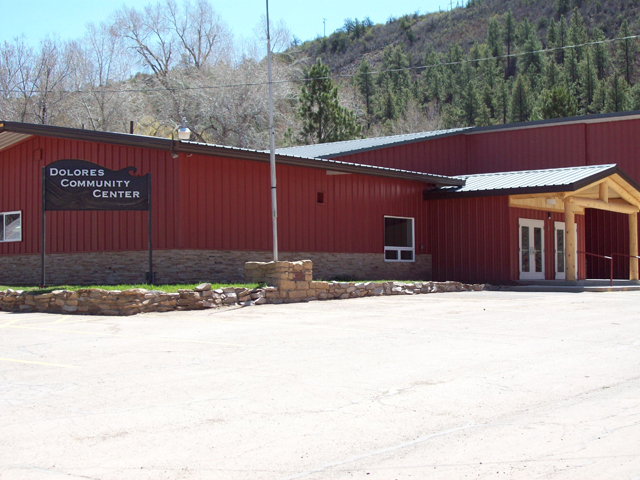 The Dolores Community Center was built in 1976 as part of a Centennial – Bi-Centennial project for the Town of Dolores. It was a product of community collaboration, fundraising, grant funding and much local donation of time, material and labor. The original building was approximately 3000 square feet and was built on land donated by the American Legion.
The Center was extensively remodeled in 2009. This remodel doubled the size of the floor space. Once again, this was made possible by the same attributes that made the original project a success. We truly are a Community Center.
Since its opening, the facility has served as the local senior citizen center where hot nutritious meals and lots of fellowship are enjoyed two days a week, year round. The Center also serves as a gathering spot for a variety of public and private uses including meetings, conferences, parties, weddings, fundraisers, club functions, immunization and health clinics, blood drives, family reunions, exercise and recreation classes and many other uses.